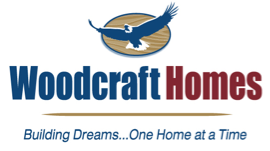 877-288-7074  /  608-565-2478
Hours: M-F  8:00am to 5:00pm
Sat. by Appointment
Sun. Closed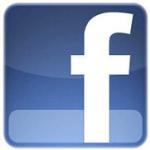 Welcome to the Woodcraft way of building your new home. Woodcraft Homes has a solid reputation for quality and integrity with homes planned, designed and built for today's families. A leader in energy-efficient home construction in central Wisconsin, Woodcraft Homes meets or exceeds state and local building codes and standards. Woodcraft's experienced professionals will make home building a satisfying and pleasant experience. They are people you have trusted for over 45 years to complete your dream home on time and on budget.
We service the following cities and their surrounding areas:
Reliability Is Key When Choosing a Builder
Following the COVID-19 pandemic, much of the country's population has shifted west in search of wide open spaces and greater opportunities for health and well-being. As part of the allure of the midwest, Wisconsin stands out as a hot spot for raising families. With its affordable cities, quality schools, gorgeous views, and famous midwestern hospitality, people are flocking to Wisconsin, buying land, and planning on building a vacation home or a new residence.
What To Look For in a Builder
Whether you are building a custom home for retirement, for raising a family, for vacations, or for income potential, you will be investing your time and hard-earned money into the process. To ensure you are hiring a reliable company to build your new home, look for the following important characteristics when searching for a builder of custom vacation homes in Wisconsin.
Experience
Look for a builder with proven experience and a successful portfolio of quality homes. Your potential builder should exude confidence and be able to demonstrate knowledge of the industry. They should also provide you with references, including testimonials from previous satisfied clients. Check the business website for information about longevity and success in the industry. You should also check the Better Business Bureau to ensure the builder does not have complaints lodged against them from previous jobs.
Honesty
With the large-scale budget involved in a custom home project, finding an honest builder is crucial. Look for a company that provides upfront pricing information to avoid uncovering unexpected costs after you're deep into the project. Ask your prospective builders for estimates in writing, and look for the price list to be itemized and detailed.
Professionalism
When building a vacation home or new primary residence, you should look for a builder with appropriate licenses and insurance coverage so that you will be protected in case unforeseen problems should occur. Find a builder who offers a guarantee of service or warranty on their workmanship, demonstrating that they will take responsibility for their work even if something goes wrong.
Transparency
Look for a builder who will be a transparent communicator with you throughout the process of building a custom home for retirement, vacation, or permanent residence. Construction project problems frequently arise because of miscommunication, which can cause critical details like price increases or change orders to get lost. Finding a builder who radiates transparency will help to ensure you are involved in every step of the building process so you can ensure you are getting exactly what you want.
Find Your Builder of Custom Homes in Wisconsin
When you search for a builder in Wisconsin who is honest, transparent, professional, and experienced, look no farther than Woodcraft Homes. With over 45 years of experience building high-end, quality dream homes that meet or exceed local and state building standards and codes, Woodcraft will walk you through the entire process from planning and design to finishing and following up. The professional staff at Woodcraft Homes will communicate with you through the entire process, making the building of your custom vacation home or dream house an enjoyable experience.