Owning a home is a major goal for many people. With such a large investment, you don't want to settle for a house that isn't exactly what you want. When you buy an existing house you may find yourself compromising on style or features in the home. There is also a chance you could inherit problems you don't know about. Working with a new home builder like Woodcraft Homes is a great alternative.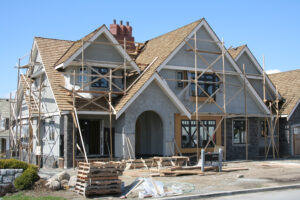 Get the House You Need
Imagine walking into a house and every room is the exact size you want, laid out in the exact way you envisioned. This is what you can get when you build a new home for yourself. Start by picking a floor plan that matches your needs, then customize it. Or let Woodcraft Homes help you design something original. With this process, you don't have to worry about moving into a house and tearing down walls or adding rooms. The living area can be as open or closed as you want. You can decide how many bedrooms you need and whether they need connected bathrooms. Want a laundry room near the bedrooms? You can do it! Add offices, gyms or media rooms to get the house you want.

Ensure a Quality Build
Older homes not only have stylistic challenges, but they also have the potential to need major repairs. When you buy an existing home you may not be able to find out how old the electrical or plumbing systems are, or if you have foundation or roofing issues. All of these could become major repairs that take a big bite out of your pocket.
By working with an experienced home builder that puts an emphasis on doing things the right way, you can be sure your home will be in good condition for years to come. And you don't have to renovate to get the luxury finishes you want. Put in the high-end materials you want right from the start. This will save you money in the long run since your materials will stand the test of time.
Invest in Your Community
New custom homes are great for growing communities and towns. You get to take a plot of land that was empty and invest in it. Now you're stimulating growth in the region and connecting with others who are doing the same. Remember, your builder is also a part of the community and is committed to seeing a happy neighborhood develop as more homes come to the area.
The investment you make into new construction also benefits you on a more personal level. By taking a lot and creating a home, you can create a lot of equity. If you find yourself ready to sell, it's reassuring to know that newer custom homes sell faster and at a higher value.
Your home is one of the biggest purchases you'll ever make, so don't settle for something you don't really want. Ready to build the perfect house for your family in the Wisconsin Rapids, WI area? Let Woodcraft Homes get you the house you want.